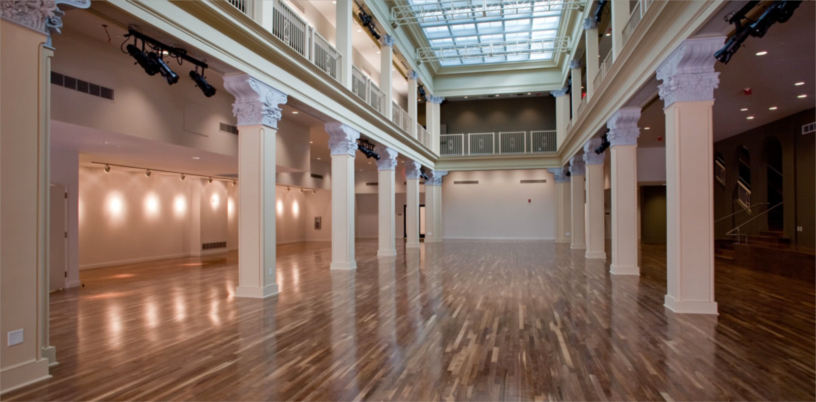 Have your event at the Culver Center of the Arts!
The Barbara and Art Culver Center of the Arts is an interactive art facility housed in the renovated Rouse Building, a magnificent 1895 department store. The ground-floor Atrium and screening room of the Culver Center of the Arts are available for conferences, meetings, film screenings, seminars, social gatherings, and other events. Applications for use of the Atrium or screening rooms should be submitted at least six-weeks prior to event date for full consideration. Please read the Building Use criteria below before submitting an application.
Contact Arturo Cabrera with further questions at arturo.cabrera@ucr.edu or 951-827-1467.
Facilities


All policies subject to change.