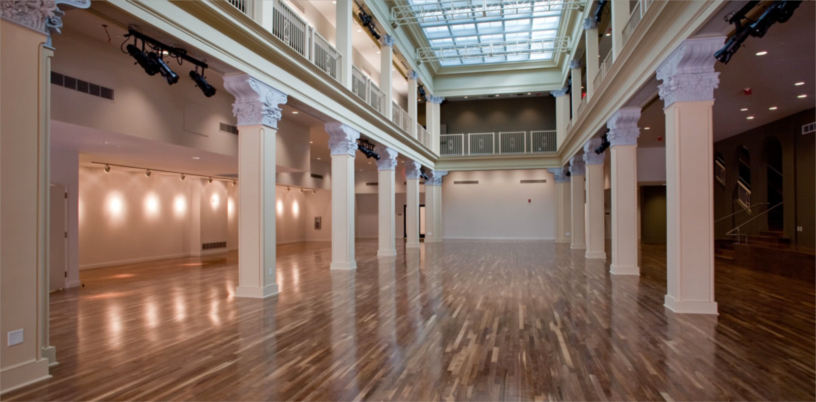 Coil Brothers Atrium at Culver Rental
The Coil Brothers Atrium at Culver is a magnificent space with a beautiful 35 foot high naturally illuminated clerestory monitor in the center. It is ideal for conferences, speeches, awards ceremonies, social gatherings, and performances.
Dimensions: the area between the columns is approximately 22 x 75 feet or 1650 square feet.
The area to the area is often used for exhibitions. Should it be available for facility rental, its dimensions are approximately 18 x 50 feet or 900 square feet.
In general, the seating capacity in the atrium is 200 people.
All policies subject to change